M.D. Perkins
Research Fellow of Church and Culture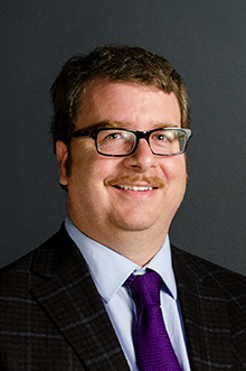 M.D. Perkins is Research Fellow of Church and Culture for the American Family Association. Since joining AFA in 2014, M.D.'s primary role has been with American Family Studios where he has written, produced, and directed a number of documentaries.

M.D. is a graduate of Savannah College of Art and Design where he studied filmmaking. He produced and directed The God Who Speaks (2018), and he was a producer on In His Image: Delighting in God's Plan for Gender and Sexuality (2020). Through his research for In His Image, he gained extensive knowledge on the subjects of sexuality, gender identity, and the impact of these issues within the Christian church. His first book, Dangerous Affirmation: The Threat of 'Gay Christianity' is scheduled to release at the end of 2021. He is also featured in the AFA Cultural Institute titled Understanding the Dangers of 'Gay Christianity' (2021).

M.D. is a member at Lawndale Presbyterian Church in Tupelo, MS. He is married and has three children.