Wednesday, January 2, 2019 @ 2:29 PM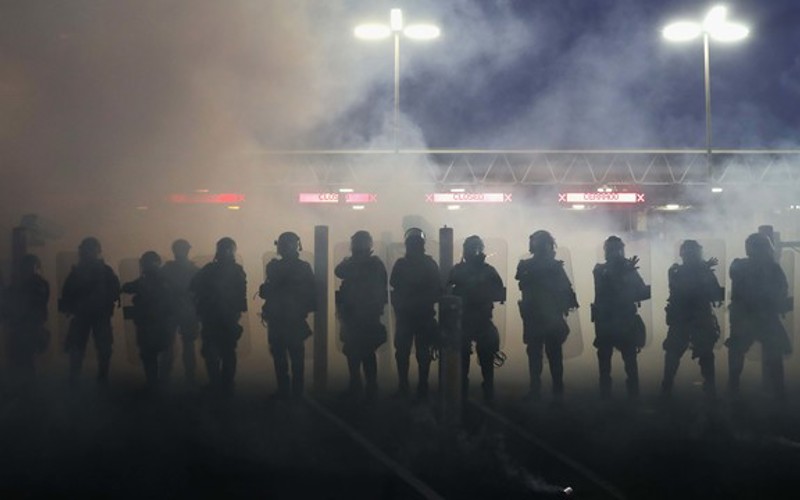 ATTENTION: Major social media outlets are finding ways to block the conservative/evangelical viewpoint. Click here for daily electronic delivery of The Stand's Daily Digest - the day's top blogs from AFA.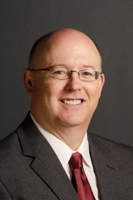 Dr. Robert Youngblood
The Stand
MORE
The Democrats are shedding light on something, but unfortunately, it is their own hypocrisy and willingness to affect the safety of every legal American's liberties and freedoms.  When all 54 Democrats in the Senate voted for 46 billion in border security in 2013, but are now willing to shut the government down over 5 billion in 2018, we know something else is going on with the democratic delay of the border wall funding.
Let that sink in:  six years ago all 54 Democrats voted for 9X as much funding!  Nine times 5 billion is 45 billion.  Okay, I was short one billion, but to the government a billion is vending machine money.
So this isn't about the president shutting down the border.  Part of it is the same ploy the Democrats did with slavery.  They want to flip the script and blame the Republicans.
Some say it's because Trump is president, and they are determined to oppose anything he does.
It looks that way, but there seems to be more.
Regardless of the cause, I am disappointed.  I am angry.  And I am writing.
The pen is mightier than the sword, but I haven't begun to sharpen the point as well as others already have started.  The question is:  Is the pen mightier than the repetitive abuses of propaganda disguised as journalism piped in by "news" media, social "media," and multimedia outlets?
Lord knows I don't want to be Don Quixote who fights to revive a culture that loves a swamp of lies and deception over truth.  But since I am called to obedience instead of the end result, let's charge ahead and see what happens.
So let me take a moment to share something wonderful I found. 
Lauren DeBellis Appell from Fox News shared an Opinion piece, and here are a few highlights (with some additional notes/observations):
Schumer said in a speech that "illegal immigration is wrong, plain and simple."
Pelosi, in 2008, said about illegal immigration, "We certainly do not want any more coming in."
Hillary Clinton in 2014 said she didn't want our laws to send a message for more children to make the "dangerous journey." Clinton shared, "We have to send a clear message that just because your child gets across the border, that doesn't mean your child gets to stay.
The 5 billion President Trump is asking for is less than 1% of the federal budget. ONE percent!  (Personally, wouldn't you rather have a wall than another study like the one on how cow farts are ruining the environment?  BTW, humans apparently do so 5-10X per day—yes, ladies too!)
Israel's wall has been 99% effective stopping 55,000 illegals.
Walls work! 
Walls work to keep people in or keep people out. 
This isn't something dependent on batteries, operators, large numbers of employees who want benefits and retirements (like members of Congress), or technology which will be outdated in 3 nanoseconds after we pay for it.
Despite the proven record, the proven savings, the proven power of a border wall, the Democrats oppose it.
Appell uses the term "Trump Derangement Syndrome" to describe the flexible morals where they KNOW what is right and best to do for the American people, yet are willing to bombast and blast the building of more border walls.
In the South, I used to hear a different phrase for that behavior:  Cutting off your nose to spite your face.
Good ole' Wikipedia describes it as "an expression to describe a needlessly self-destructive over-reaction to a problem."  Often it is meant to express caution when seeking revenge.
The Democrats want revenge for the huge embarrassment of Hillary Clinton getting tromped by Trump.  They are angry and taking steps which will cause even more deaths of legal American citizens by denying the funding for the border wall.
Doubt me?  Well, put it up in prayer and ask for wisdom if you do (James 1:5), but until then, James 4:2 NIV spells it out pretty clear:
"You desire but you do not have, so you kill.  You covet but you cannot get what you want, so you quarrel and fight.  You do not have because you do not ask God."
While the pen may not be mightier than the multimedia swords mentioned, God is.  And unless Democrats repent from their hypocrisy related to this border wall, they will continue to harm America.  Sure, this isn't the only place repentance is needed (by members of all parties).  But it is a start.
Mother, children, and the border wall
Democrats say they're worried about the children and mothers, but evidence shows they are few. 
The Democratic willingness to flip-flop on what is right depending on who is president will cost more lives.  Police lives, black lives, legal American citizens' lives, and preborn lives.  They play the mother/child card in the border wall argument as if they are the defenders of children even as 60+ million children died to abortion since Roe v. Wade.  Numbers show that blacks (27.1) and Hispanics (18.1) make up 45.2 of every 71.5 abortions per 1,000 women aged 15-44 or 63% of every 72 women who have an abortion.
That's one thing about flexible morals Appell didn't share.  On one hand, you can fight for their illegal entry, and then on the other encourage them to kill their children once they're inside the US borders.
This reaction of the Democrats' "problem" with President Trump damages America, and about the only good thing which can come out of it is if they do cut their noses off to spite their faces, then they can no longer look down them like elitists as they hide behind their own walls and security.  Safe from harm they are trying to harm us.
To the Democrats and opposition to a border wall
Blood is and will be on your hands Democrats.  Quit trying to dress it up as anything else.  I'm warning about a Judge who judges righteously.  None of us can stand proud, and when His judgment comes, it will come suddenly.  Do what's right before it's too late.
Romans 2:4-5 is a warning for all of us, all of humanity, when it says, "Or do you presume on the riches of his kindness and forbearance and patience, not knowing that God's kindness is meant to lead you to repentance?  But because of your hard and impenitent heart you are storing up wrath for yourself on the day of wrath when God's righteous judgment will be revealed."
Build a border wall, return as a nation under the rule of law, and end the political brawl.
What does it profit you to set up a potential win to an election or to embarrass President Trump, Democrats (and Republicans and Independents), if you lose your soul?  This is why we pray for all our "leaders" and those in "authority" (1 Timothy 2) because your judgments (which affects so many of us) will also be judged. 
Please Note: We moderate all reader comments, usually within 24 hours of posting (longer on weekends). Please limit your comment to 300 words or less and ensure it addresses the content. Comments that contain a link (URL), an inordinate number of words in ALL CAPS, rude remarks directed at the author or other readers, or profanity/vulgarity will not be approved.