Wednesday, April 10, 2019 @ 09:08 AM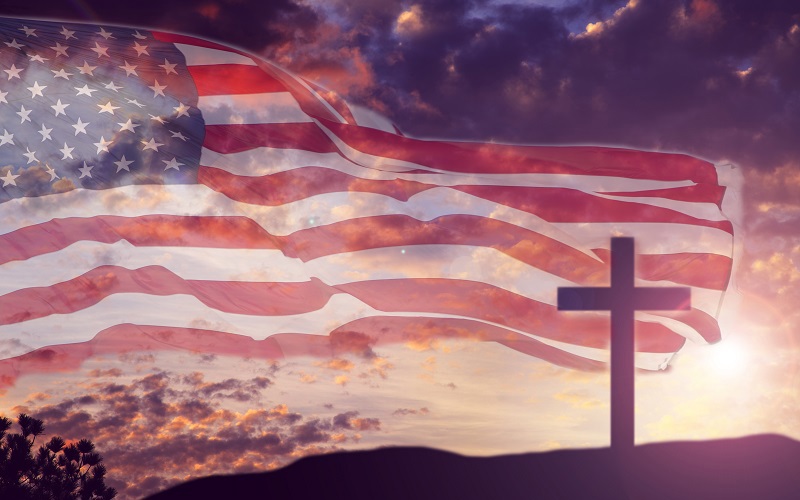 ATTENTION: Major social media outlets are finding ways to block the conservative/evangelical viewpoint. Click here for daily electronic delivery of The Stand's Daily Digest - the day's top blogs from AFA.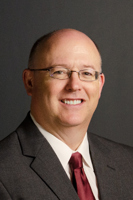 Dr. Robert Youngblood
Radio Call Screener
MORE
There are three groups in America (and other countries like Canada and those in Europe) who are working to restrict free speech by labeling some speech as "hate speech" more than any other groups.  What strange bedfellows they make:  LGBTQ, Muslims, and the secular humanist or progressive mainstream media.
The reason they are such strange bedfellows is of the 11 countries where being gay is punishable by death, all eleven are majority Muslim.  The media adores its current protections under the Constitution.  However, as they help the other two groups ban or limit free speech, they are undermining their currently protected freedom of the press.  They haven't made the connection the printed word flows from and is connected to the spoken word.
Does all of this fall under the category of "you better be careful what you wish for"?  Yes, because history shows losing freedom of speech, religion, and the press is a very dangerous path.
At least one thing they agree on is they don't like Christians sharing what the Bible says and then logically questioning their actions and beliefs.  Maybe another thing they agree on is imposing legal and social actions to limit free speech through peer pressure, shaming, and fines to encourage self-censorship.  They are doing all they can to get people to believe, "Just stay quiet and you'll be okay."
For instance, in Canada, a man was fined $55,000 for calling a biological male who identifies as a transgender woman a male.  Of the 107,000 people who shared the article, I wonder how many think, "That wouldn't happen here in America?  Our free speech is protected."
The reality is the "Equality Act" is a chess move to push America towards a loss of both freedom of speech and religious freedom too.  The Epoch Times in the article "Critics see 'Equality Act' as 'Endless Lawsuit Machine'" shared it "would undermine First Amendment free speech rights while opening the door to religious-based discrimination, according to conservative critics." 
Primary Target:  First Amendment Rights
Why do they attack America's First Amendment rights?  Because when speech is controlled, actions are controlled.  When actions are controlled, then any people you don't like can be led to jail by law and claw.  Then, if their hearts grow darker, slaughter.
David French wrote in the National Review, "Continue down the present path, and legislators will keep passing laws designed to suppress opposing views.  Law schools will raise young lawyers to view free speech and due process as instruments of oppression.  And a population that long ago rejected the culture of liberty will demand that law conform to its vindictive ideals."
"Demonize the opposition enough," wrote French, "and eventually your tribe will get busy finding ways to rationalize and justify blatant censorship and double standards."  Yes, that IS the "Equality Act" hiding under a cyanide-sweet name.
So when I see "Yale discriminates against Christian Values, Blocking Funding from Conservative Groups and Students," I know we are further down the road than most realize.  The Yale Federalist Society invited a lawyer from a Christian legal organization, Alliance Defending Freedom, to speak on campus.  Yale's (appropriately named?) LGBT group "Outlaws" characterized ADF as a 'hate group.'  So they didn't want ADF on-campus sharing a speech about what they do.
It seems the ADF and what Christians refuse to do is to deny their religious freedoms to call truth the truth, sin as sin according to the Bible, and follow God's lead even if it is against popular culture.
This ties together when a Canadian man gets fined for not doing something.  He would not call a biological male who identifies as transgender a female.  Did you realize there are people who "identify" as parrots, dogs, younger than their actual age?  Soon, I predict, some will identify as dead to avoid paying taxes each year.  Isn't it Ben Shapiro who says "Facts don't care about feelings"?
America's loosening grip on free speech and religious freedom can also be seen in other moments where Americans have been sued for what they wouldn't do:
Did you notice most of these examples come from the LGBT activists?  Yet, they still don't realize every battle they win brings them closer to creating an Islamic-like majority America where they will suffer more than they can currently imagine.
Doublespeak, Double Standards, and Double Trouble
But back to Canada.  I ran across this line from Wikipedia about one earlier ruling:
In February 2013, the Court released its reasons in Saskatchewan Human Rights Commission v Whatcott. The Court held that, although Bible passages, biblical beliefs and the principles derived from those beliefs can be legally and reasonably advanced in public discourse, speech which can be described as "detestation" and "vilification" cannot be.
Words matter.  Tone matters.  Truth matters. 
But when the judicial rulings set the tone to limit the words and it limits the truth, then where are we with sharing the way, the truth, and the life available to those in darkness? 
Let's look at synonyms from that ruling for "detestation" and "vilification" as further proof they're wanting to ban God and the Bible. 
Detestation:  hatred, loathing, abhorrence, revulsion, abomination, disgust, repugnance, horror, aversion, animosity, dislike, disdain, contempt.
Vilification:  condemnation, criticism, censure, denunciation, abuse, flak, denigration, slander, character assassination
So they hold that biblical beliefs can legally and reasonably (another loophole-lovers' word when not defined) be shared in public discourse except when detestation or vilification occur.
If God detests something because it drives people further away from him and risks their souls to eternal suffering in hell, shouldn't we warn them with kindness?  Is this not for the public good? 
Charles Stanley's article "8 results of Disobeying God" shows this is more than double trouble.  He shares, "When we refuse to consult the Lord and are determined to go our own way, we can expect the following results ..." and then expands on each of confusion, conflict, cost, loss, regret, pain, disaster, and discipline.
But when darkness despises the light, they don't want anyone to know they are in darkness. They want to be seen as if they are in the light, celebrated with pride as they ignore God's promises both the kind ones (John 3:16-18a) and the severe ones ( John 3:18b; 1 Corinthians 6:9-11).
The culture today embraces God who loves, but hates and denies a God who hates or detests anything but full acceptance of whatever each heart may desire – even if God clearly states He does not approve.
Killing Christians and calling it good
I guess those guys and gals never read the Bible or the Billy Graham article "Things God Hates," because if they did, then they would realize they are trying to censor the Bible.  Maybe they'll just gather up the Bibles in Canada like they did the guns.  But instead of keeping them under lock and key like they do the guns, they might have a good ole' book burning.
If you're not following me, let's look at what Proverbs 6:16-19 (NIV) says:
There are six things the Lord hates,
    seven that are detestable to him:
        haughty eyes,
        a lying tongue,
        hands that shed innocent blood,
        a heart that devises wicked schemes,
        feet that are quick to rush into evil,
        a false witness who pours out lies
        and a person who stirs up conflict in the community.
Within the first 11 words, if you shared that scripture as part of your beliefs, you wouldn't have protected freedom of speech in Canada. 
Jesus warned if the world hated him, it will hate us too (John 15:18-22). 
What is about to happen in America unless we become more like the salt and light we are supposed to be?  The latter part of John 16:2 shows us when Jesus says, "Indeed the hour is coming when whoever kills you will think he is offering service to God."
The only way they can even think they offer service to God killing Christians is if we fail to tell the truth about God's kindness and severity as found in Romans 11:22. 
The world wants to believe a lop-sided lie about who God is like he's some sort of rainbows, unicorns, and a genie-lamp mixture of unlimited latitude and ease.  Easy-secular-believism is a form of "I can tell God the desires of my heart and he will grant them" instead of Lordship-salvation which aligns with "Let my heart desire God and his will for me.  Then I will delight in the Lord, and he will give me the desires of my heart (Psalm 37:4)."
Yes, they might want to hear of the kindness of where he provided Jesus as the sacrifice for each individual's sins.  They might want to hear of his resurrection showing the restored relationship we can have.
But it's the severity of God that they do not want to hear.  This is the real free speech which terrifies them because their souls know it is true.  Jesus said it in John 15:22-23, "If I had not come and spoken to them, they would not have been guilty of sin, but now they have no excuse for their sin.  Whoever hates me hates my Father also."
Turning fear into action
Whew.  I don't like to be hated or disliked.  You probably don't either.  As Christians, we are charged with the Great Commission (Matthew 28:16-20), and we are fast approaching the loss of our ability to share what the Bible says about sin and salvation. 
In each of our lives, I think we will face the uncomfortable challenges to our faith which is why, perhaps, earlier in Matthew 10:28 we have a strange sort of comfort when it says, "Do not be afraid of those who kill the body but cannot kill the soul.  Rather be afraid of the One [God] who can destroy both soul and body in hell."
Getting a $55,000 fine for sharing the truth from science and from the Bible might feel like something we fear more than death in some cases.  But the final, real question becomes, "When we are faced with opposition when obeying the Great Commission, will we falter or stand remembering the future vision?"
May God grant each of us the strength to stand tall when tested.  And should we fail, may we ask forgiveness and trust in him more for the next time.  God help us now, please.  If you're wondering what you can do besides continued prayer, continued sharing of the gospel, continued support of churches who believe in the inerrancy and accuracy of God's Word, then  join our Action Alert email list where you can take action to protect our First Amendment rights, and other rights, here in the U.S. 
Please Note: We moderate all reader comments, usually within 24 hours of posting (longer on weekends). Please limit your comment to 300 words or less and ensure it addresses the content. Comments that contain a link (URL), an inordinate number of words in ALL CAPS, rude remarks directed at the author or other readers, or profanity/vulgarity will not be approved.