Saturday, March 23, 2019 @ 01:06 PM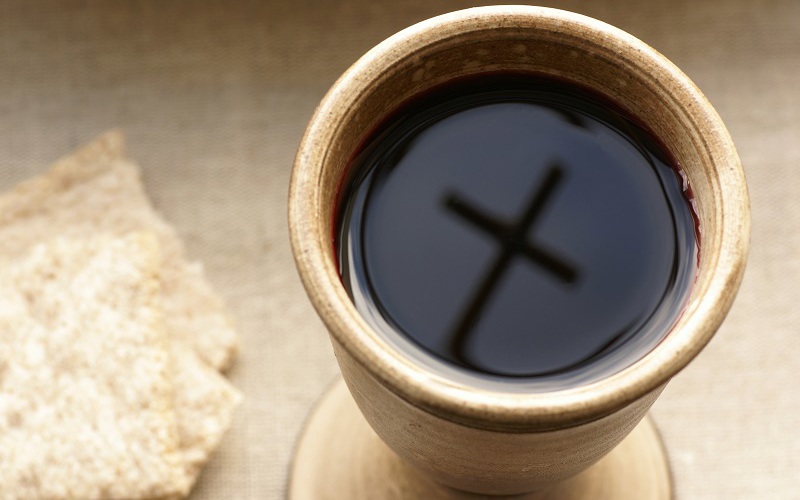 ATTENTION: Major social media outlets are finding ways to block the conservative/evangelical viewpoint. Click here for daily electronic delivery of The Stand's Daily Digest - the day's top blogs from AFA.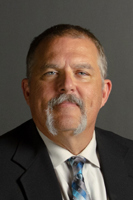 Dr. Ray Rooney, Jr.
Digital Media Editor
MORE
Forgiveness is not anyone's favorite topic.  It never has been.  The reason is obvious, isn't it?  Somebody is being let off the hook for doing something wrong.  Where is the justice in that?  It leaves a bad taste in the mouth.  That is unless it's me being forgiven.  Then it's totally understandable.
Our distaste for the whole notion of forgiveness (at least when it comes to extending it) seems to center on something that doesn't happen.  If someone hurts us or any of our loved ones, there should be consequences.  After all, consequences are a deterrent unto themselves.  If an antagonist doesn't pay a price for his antagonism what is to stop him from doing it again?  People must learn!  There have to be penalties.  Even the Bible says, "whatever one sows that will he also reap" (Galatians 6:7).
Forgiveness seems to short circuit the entire justice system.  And we're not talking about just any justice system.  We're talking about the one overseen by God!
Thinking about forgiveness this way is both flawed and unproductive. 
Forgiveness is not the celebration of the absence of justice.  There is that aspect to it but that is merely the aftermath of what does happen when forgiveness is unleashed.  The verb "forgive" begets the noun "forgiveness."  Forgiveness is not the result of something that doesn't happen.  It is, in fact, brought into existence by a very specific action.  The author of Hebrews puts it this way:
Indeed, under the law almost everything is purified with blood, and without the shedding of blood there is no forgiveness of sins (Hebrews 9:22).
Interestingly, the Greek word that is translated "shedding of blood" (αιμτεκχυσιας) literally means "blood shedding."  Do you notice the difference?  "Shedding of blood" is a bit more generic.  "Blood shedding" is much more direct and purposeful.  "Shedding of blood" may not have been the intent of the action.  "Blood shedding" leaves no doubt what the intent was. 
The following words from Matthew 26:27 have been recited for more than two millennia by Christians every time they participate in the sacrament of Holy Communion:
And he took a cup, and when he had given thanks he gave it to them, saying, "Drink of it, all of you, for this is my blood of the covenant, which is poured out for many for the forgiveness of sins."
Ask Jesus if blood shedding is something that doesn't happen.
Thinking that forgiveness is the inactivity of justice is like thinking that going to heaven is missing out on hell.  It may be technically true but you're sure missing out on the bigger picture.  It's that bigger picture that we don't really want to see. 
Forgiveness is not just letting a bad deed go unpunished.  Far and above that, it is the restoration of a human being.  And it is painful.  Especially when you were the recipient of the bad deed.  Forgiveness is not toleration (which is often what is really taking place in many cases of so-called forgiveness).  Forgiveness is restoration. 
Remember the parable of the prodigal son (Luke 15:11-32)?  The elder brother would probably have been willing to practice toleration concerning the return of his wayward brother.  But he clearly could not stomach the unfathomable restoration of his kin.  The elder brother was so focused on what wasn't going to happen (punitive justice) that these words of his father sailed completely over his head, "Son, you are always with me, and all that is mine is yours" (Luke 15:31).  I wonder if that sails over our heads too when we're so caught up with justice.
Making the lack of justice the hub of forgiveness diminishes its cost.  No one can be forgiven of their sins without being washed and cleansed by the blood of Jesus (1 John 1:7).  And no one can forgive his neighbor without the selfsame blood applied to the foul situation. 
Forgiving someone isn't letting them off scot-free from what they did to you.  It is recognizing that the "blood-shedding" of Jesus can be applied to the situation and then doing it.  It hurts and it's costly.  But I would imagine that when Jesus said, "Father, forgive them, for they know not what they do" as He was being crucified, He too was thinking that it hurts and it's costly.
Forgiveness isn't about setting things right.  It's about setting people right. 
Thirty years ago something horrible was done to me.  I never really have gotten over it.  And the person who did it has never answered for it.  A day hasn't gone by in three decades that I haven't felt a twinge of pain from one of the many scars left behind.  Oh, I've said I've forgiven.  But the fact that there was never an official request for my forgiveness and there was never any real justice for the offense has never set well within.  In truth, I just practiced toleration all these years.  I've lived with it. 
Do you notice the problem with the above paragraph?  It's like I took a page right out of former President Obama's speechwriting class.  There are eight sentences in the paragraph.  There are eight references to myself.  And therein lies the problem with why biblical forgiveness is so hard.  We make it all about ourselves.  Something was done to us.  It's not fair to us if the perpetrator isn't punished.  We live with the scars.  They forget they even caused us pain. 
We'll tolerate the situation because we have to.  But restore?  The one who hurt us and doesn't care about it?  Not happening.
But whatever happened to the Christ follower's obligation to "deny himself and take up his cross and follow me" (Matthew 16:24)?  Or, "the last will be first, and the first last" (Matthew 20:16)?  Forgiving others is so hard because it cannot be done while considering ourselves.  We weren't asked to tolerate what happened to us.  We were told to restore someone. 
Maybe we're missing something important concerning the parable of the prodigal son.  The prodigal son didn't reveal the abject misery he had endured when all the money ran out.  We only know about it because it was revealed to us by Jesus.  The wisdom Jesus seems to be suggesting is that the father knew without having to be told or shown that you reap what you sow.  The father knew his son had reaped a bitter harvest even though no details had been revealed to him.  The elder brother thought that somehow his younger sibling had gotten away with it.  That's what happens when we make forgiveness all about us.  We're not willing to do it until we receive a full report of the trespasser's misery.
The funny thing about biblical forgiveness is that when it is offered without condition or full disclosure…two people are restored.  Not just one.
 For this my son was dead, and is alive again; he was lost, and is found (Luke 15:24).
Forgive your trespasser.  You will find out that in so doing you have provided restoration for yourself as well.
(This is the fourth blog in a series on forgiveness. You can read the others here: First, Second, Third)
Please Note: We moderate all reader comments, usually within 24 hours of posting (longer on weekends). Please limit your comment to 300 words or less and ensure it addresses the content. Comments that contain a link (URL), an inordinate number of words in ALL CAPS, rude remarks directed at the author or other readers, or profanity/vulgarity will not be approved.