Thursday, July 22, 2021 @ 11:23 AM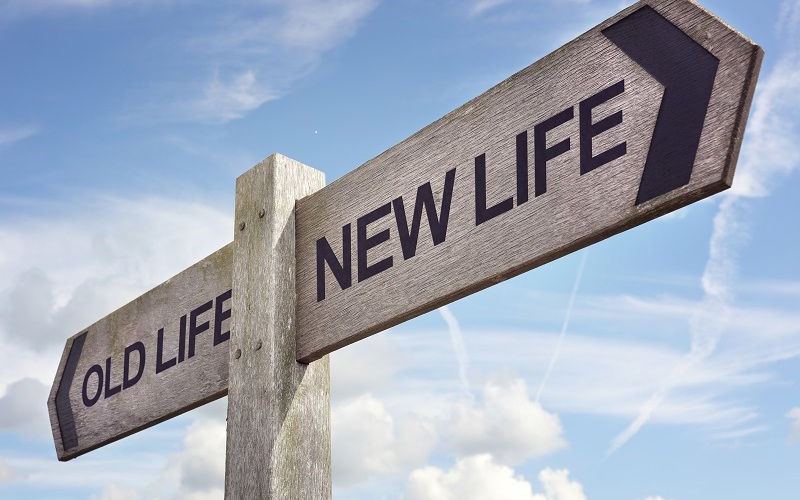 ATTENTION: Major social media outlets are finding ways to block the conservative/evangelical viewpoint. Click here for daily electronic delivery of The Stand's Daily Digest - the day's top blogs from AFA.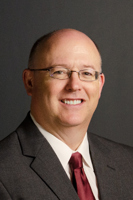 Dr. Robert Youngblood
Radio Call Screener
MORE
Therefore, if anyone is in Christ, he is a new creation. The old has passed away; behold, the new has come (2 Corinthians 5:17 ESV).
God's love for us is so great that He doesn't always tell us what we want to hear. This is especially true if we are caught in sin – public or secret – that the world may accept and, unfortunately, some of the church may accommodate.
Yet, if our love for Him continues, we will hear and let the Holy Spirit prompt the required change (John 14:15; 2 John 1:6; Deuteronomy 13:4; John 14:21). 
 "He comes to us as we are but will never leave us as we are," shared Rob Gardner about God offering salvation and then growing us in faith. Gardner writes a weekly devotion series for The Stand that is published each Monday.
There is no resting (as if there could be) on the thorny crown Jesus wore. Being saved by the work of Christ frees us to work for Him for current and future rewards and awards (Colossians 3:23-24; 2 Corinthians 5:10).
Our growth in spiritual maturity means our character and behaviors will change because of our relationship with God. This is part of love expressed as obedience. This obedience has far-reaching effects when God's power begins to bless it for His purpose. Our individual growth affects our local church which should then affect our community, state, nation, and world.
In fact, John Oswalt wrote in Called To Be Holy, "… the fate of the Church of Jesus Christ hangs on how seriously it takes the biblical teaching that Christians are to live lives which radically manifest the character of God."
Unfortunately, when it comes to faith, some unintentionally attack the goodness of God. Regrettably, I have heard Christians say, "Never pray for faith!" because they think doing so means God will bring trials into their lives.
Scripture says trials will come whether we pray for faith or not. Regardless, they come with a godly purpose.
The idea of never praying for faith creates at least one unintended problem when we consider Scripture. "So then faith comes by hearing, and hearing by the word of God," (Romans 10:17 NKJV). If someone isn't willing to pray for faith out of fear of trials, then they might not be willing to hear or read God's Word.
This puts those people in a more dangerous place than any trial we may face. Second Timothy 4:3 describes this as people desiring to no longer hear sound doctrine and accurate instruction based on God's truth. Their itching ears seek those who agree with what they have decided despite God's instruction.
Those doing this don't crucify Jesus, they grow in their folly as they ignore Him.
Dr. Ray Rooney concludes in "Do you know the biblical Jesus?" something we all need to hear:
"Jesus Christ was crucified because He made people very uncomfortable about their sins. If you feel comfortable with Jesus in your sinful lifestyle…you don't know the right Jesus."
The initial discomfort from God's Word and the Holy Spirit that prompts us toward repentance and obedience can be a barometer of our growth in Christ and towards increased holiness. Just like a barometer measures air pressure, occasional discomfort with God's Word may be measuring the holy pressure of His desire for us to grow. 
Will Jesus find faith on earth at His return?
Oswalt wrote in Called to Be Holy that "…unless Christians are truly transformed into the character of God, the whole purpose of the Church's existence becomes blurred and confused."
A blurred and confused church? Doesn't this sound like many churches today? Doesn't this ring true with what Jesus said in Luke 18:8, "Nevertheless, when the Son of Man comes, will he find faith on earth?" How has this happened?
Oswalt answered this. He shares:
"…the Christian gospel is not primarily about having one's sins forgiven and spending a blissful eternity with God after somehow getting through this life with one's faith reasonably intact. This view, which I do not hesitate to call heretical, is the result of a misreading of the New Testament. If a person constantly reads the New Testament in the light of the Old, which the Church Fathers clearly intended by their joining of the two in one canon, then it becomes unmistakably clear what the purpose of the Gospel is. It is the same purpose that God has had from Genesis 4 onwards:  the transformation of human behavior in this world with the consequent possibility of living with God through all eternity. The Old Testament shows us what that transformation is, and the New Testament shows us what God has done to make the transformation possible" [bold emphasis added].
That transformation in human behavior is not driven by us as humans, but by God as a loving Father who desires the best for His children – even if that means the discomfort created by the two-edged sword of Scripture. The Bible tells us Jesus is the author and finisher of our faith.
God's love is still there for all through common grace and the offer of saving grace through Jesus. It is only after we have had our relationship restored through the work of Jesus that the focus of God's love moves from salvation to transformation.
Before salvation, the discomfort the Holy Spirit may bring is a warning to repent and obey. After we are saved, the discomfort is a reminder to remain in Christ. God is pruning us to yield more fruit.
Transforming character prior to salvation brings no eternal promises with it and certainly does not have the Holy Spirit powering it.
Evidence-based faith
Even if we've been Christians for many years, building an evidence-based understanding of the historicity and truth of the Bible and our Christian faith would be wise. When hope moves into the biblical meaning of having confidence and certainty in the promises made by God, then we are less likely to waver from our faith.
Any faith based purely on feelings concerns me because feelings have led friends into cults and addictions. When I was seeking, I had more than a mindful of doubts and uncertainty about the truth of the Bible, about who Jesus was, and whether he had been resurrected.
Yet, I prayed to the God of the Bible asking for help. If God is all-knowing, all-powerful, all places at all times, and always good (see Psalm 139), then who would be better to pray to? And if God was not real, a true seeking prayer could not be answered.
Yes, it was a strange prayer that God has answered and continues to answer.
I prayed if His Word was true, then give me what I needed to know both in my heart and my mind so I could follow Him. I didn't know at the time, but I was praying for wisdom from God per James 1:5. If I hadn't humbled myself despite my uncertainty and doubt, then I would have missed many blessings of God's timing in His answers. What God may provide will certainly fit any questions and needs of those who may pray like this. 
God loves those who seek Him and His truth. Even detectives with skills greater than ours to discover and evaluate evidence need His help. J. Warner Wallace, the author of Forensic Faith and former detective, shared these thoughts in "Why Some People Simply Will Not Be Convinced":
"I am an evidentialist; I believe in the power of the evidence when presenting the case for God's existence. But I know that God had to do something with my heart before I could see the evidence fairly, and no friend of mine could accomplish this with his or her evidential presentation. So as I share the case with my skeptical friends, I begin by praying God will remove their enmity so they can hear my words with clarity and interest. I know volitional and emotional resistance is often the reason some people will not be convinced."
God opens blind eyes and closed minds to change hearts and behavior. Jesus is truly the author and finisher of our faith.
God's challenge:  Grow in faith
If we never experience God challenging us through His Word, then we are probably not reading it or attending a church that preaches it (Consider reading "On Finding a New Church.")
Lord, help us not only be hearers of your Word but doers too. Help us trust you and your will. Protect and multiply your Word in our lives so we may grow and yield the fruit of the Spirit that blesses us and those around us. Amen.
Please Note: We moderate all reader comments, usually within 24 hours of posting (longer on weekends). Please limit your comment to 300 words or less and ensure it addresses the content. Comments that contain a link (URL), an inordinate number of words in ALL CAPS, rude remarks directed at the author or other readers, or profanity/vulgarity will not be approved.