Friday, September 28, 2018 @ 9:01 AM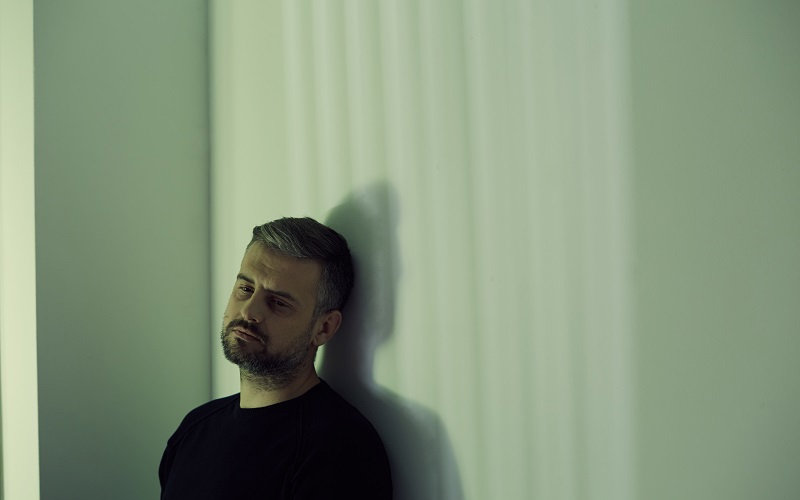 ATTENTION: Major social media outlets are finding ways to block the conservative/evangelical viewpoint. Click here for daily electronic delivery of The Stand's Daily Digest - the day's top blogs from AFA.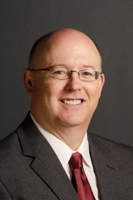 Dr. Robert Youngblood
The Stand
MORE
"On the last day of the feast, the great day, Jesus stood up and cried out, "If anyone thirsts, let him come to me and drink. Whoever believes in me, as the Scripture has said, 'Out of his heart will flow rivers of living water.'" Now this he said about the Spirit, whom those who believed in him were to receive, for as yet the Spirit had not been given, because Jesus was not yet glorified."  John 7:37-39 ESV
Have you ever prayed for someone knowing they were about to go through a rough time or were already in the midst of it?  Or have you done the same for yourself?
Waiting for the answers we have prayed for is tough, especially if we or those we are praying for are hurting.
Tough.  The word isn't strong enough.  It isn't strong enough to describe a relative's fight with over 130 cancer treatments within the last seven years.  It isn't strong enough to describe the fight as lies, allegations, and cruelty seem to become a norm. 
America is at a crossroads (see here and here).  Yet America is made up of each of us and our personal crossroads don't always make the news.  Yes, when we combine the public and the private problems and battles, tough isn't a strong enough word.
It can be agonizing knowing the battle against current foes and fears of the day continue.  Waiting is tough?  It can take our souls and twist the waters of faith and hope right out of it--if it were even possible (John 10:28-30).
Too often we just add more twist, especially if we approach and remember God's character inaccurately.
Who is this God who says He loves us, but still allows troubles?
But what if the prayers we pray seem to go unanswered?  What if we don't get the answer we want?  Does God love us less?
Psalm 46:10 HCSB says "Stop your fighting—and know that I am God" instead of the "Be still, and know that I am God."
What if the fighting is us fighting God?
What if we are fighting our own lack of trust in God regardless of the circumstances?
Or another way, what if God is still good, still loves us, still is protecting us when we don't get what we've prayed for?  Do all things work together for good?  Adrian Rogers has a great view on this here.
All of these concerns about God were reasons I prayed my first honest prayer.  Honest prayer changes everything, including the times we wait, the times we suffer, and the times we doubt.
Are you aware of the faith of Shadrach, Meshach, and Abednego in Daniel 3:16-28?
Those faithful rascals did something I hope I never have to do.
They stayed faithful to God despite the threat of a fiery death.  Their faith infuriated a King who then had the furnace flames fanned seven times higher than normal.
You've heard of being thrown to the fire?  It's worse than being thrown under the bus.  All three were tied up, tossed in, and left for dead.
So, again, who is this God who says He loves us but still allows us to have trouble?
This God is holy, just, and merciful.
Many people think they understand God as love, but if they don't include holy and just, they just have an idol which is often contradictory in its permissions given to people.
Even some churches contradict one another in what sin is, causing their members' souls to be at risk, and all of that flows from misunderstanding the authority and inerrancy of the Bible.
In order to be just, God has set a standard, His law.  Breaking His law is committing sin.  Any sin, regardless of size, is enough to bring God's full justice on us.  Part of being holy is His unchanging nature, consequently, he won't change the rules if you commit sin.  He didn't change the rules for Jesus when the world's sins were laid upon Him.
So that is where His mercy comes in…Jesus.
Those who come to Jesus and follow Him will be completely forgiven, but they have to agree with the standards God set, and with His help, turn from their sin.  We can't call stuff God calls sin good, or we fool ourselves and risk our eternal souls.
Jesus is the Good News, and Jesus is how God says and shows us his mercy and love.  He loves us currently and eternally.
God gives us Jesus as the only way to meet His law and to restore the broken relationship.  John 16:33 says, "I have said these things to you, that in me you may have peace.  In the world you will have tribulation [trouble].  But take heart; I have overcome the world."
How do we face the trouble?
We have examples and guidance on how to face trouble in the Bible:
Jesus in Gethsemane (Matthew 26:36-46)
Stephen as he was stoned (Acts 7:54-60)
David when he sought repentance (Psalm 51)
James 1:2-8
Hebrews 12:2-4
Most of all, I suggest we consider Philippians 4:8:
Finally, brothers, whatever is true, whatever is honorable, whatever is just, whatever is pure, whatever is lovely, whatever is commendable, if there is any excellence, if there is anything worthy of praise, think about these things.
While there are many things which touch on these qualities in life, and we are grateful for them, the one which fulfills them 100% is Jesus.  You could probably make a Bible study out of how he fulfills each of these:  true, honorable, just, pure, lovely, commendable, excellent, and praiseworthy.
For the third and final time, who is this God who loves us but still allows troubles? 
He is the God who loves us without ever being any less holy or any less just.  He is the one whose justice punished the first sin which forever changed our physical world.  And we have suffered since.  He desires none to suffer eternally, so He is the one whose mercy and love provide Jesus.
John 3:16-18 say, "For God so loved the world, that he gave his only Son, that whoever believes in him should not perish but have eternal life. For God did not send his Son into the world to condemn the world, but in order that the world might be saved through him. Whoever believes in him is not condemned, but whoever does not believe is condemned already, because he has not believed in the name of the only Son of God."
That is the God who loves us, even as He saves us from the eternal consequences of our sin.
John 14:15-17 says, ""If you love me, you will keep my commandments. And I will ask the Father, and he will give you another Helper, to be with you forever, even the Spirit of truth, whom the world cannot receive, because it neither sees him nor knows him. You know him, for he dwells with you and will be in you."
Hardly any of us will be like Stephen and get stoned to death for our beliefs, but he truly put his life in God's hands and turned his eyes to Jesus along the full path—so he never traveled alone, and neither do we as followers of Christ.
Please Note: We moderate all reader comments, usually within 24 hours of posting (longer on weekends). Please limit your comment to 300 words or less and ensure it addresses the content. Comments that contain a link (URL), an inordinate number of words in ALL CAPS, rude remarks directed at the author or other readers, or profanity/vulgarity will not be approved.