Wednesday, March 27, 2019 @ 2:34 PM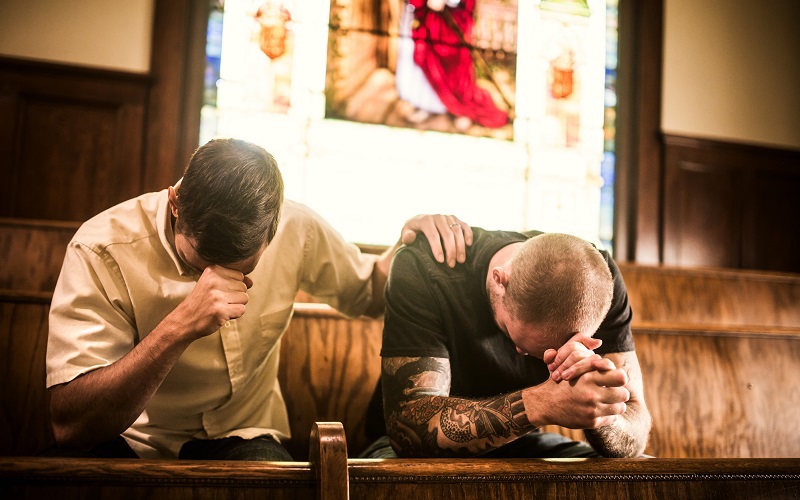 ATTENTION: Major social media outlets are finding ways to block the conservative/evangelical viewpoint. Click here for daily electronic delivery of The Stand's Daily Digest - the day's top blogs from AFA.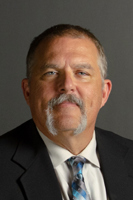 Dr. Ray Rooney, Jr.
Digital Media Editor
MORE
You can no more forgive your neighbor by your own strength and power than you can have your own sins forgiven by your own strength and power.
Most churchgoers are well-informed concerning the necessity of the atoning sacrifice of Jesus Christ for salvation.  There is no salvation outside of Him.  There is no need to run down a list of New Testament passages affirming that statement as the totality of the Bible attests to it.  If you insist on a passage here is Acts 4:11-12:
This Jesus is the stone that was rejected by you, the builders, which has become the cornerstone. And there is salvation in no one else, for there is no other name under heaven given among men by which we must be saved.
It is not Christian if it allows any means of acceptance by God without Jesus Christ.  Period.
For all the differences and disagreements we have in the body of Christ (modes of water baptism, women in ministry, sexuality, gifts of the Spirit, etc.) it seems that most all of us understand that being born again (saved, justified, granted eternal life, etc.) is completely the work of God.  Our only part in the process is to repent of our sins and accept the cleansing blood of the Lamb of God (1 John 1:7-9).  The words of Paul to the Ephesians thunders long and loud,
For by grace you have been saved through faith. And this is not your own doing; it is the gift of God, not a result of works, so that no one may boast (Ephesians 2:9).
There may be some fringe heretics who believe Jesus is only one of many ways to be at peace with God or that being a good person and living a benevolent life is all that is needed to be a Christian but by and large the body of Christ is united in its belief in the efficacy of Christ's atoning sacrifice.
We cannot be forgiven of our sins without Jesus.
What I can't figure out is why it seems to be such a mystery that if we never had the power to be forgiven on our own we don't have the power to forgive others on our own either.  Forgiving others takes as much reliance on Jesus as being forgiven of our trespasses.
When Jesus said from the cross with nails in His feet and hands, "Father, forgive them, for they know not what they do" there was a force unleashed whose source was not merely human.  David shared a brief glimpse he had of this force when he wrote,
The Lord said to me, "You are my Son; today I have begotten you. Ask of me, and I will make the nations your heritage, and the ends of the earth your possession (Psalm 2:7-8).
The Son asked from Calvary and the Father heard. 
Years later, the Apostle Peter, after being goaded by the Holy Spirit, finally took the message of salvation outside of Jerusalem to a Gentile named Cornelius (see Acts 10).  The last thing he said in his message to the Roman soldier who had gathered all his friends and family to hear Peter was,
To him [Jesus] all the prophets bear witness that everyone who believes in him receives forgiveness of sins through his name (Acts 10:43).
Forgiveness of our sins must come through His name, but forgiveness of your sins against me and mine against you must likewise come "through his name."  It's no wonder we're so lousy at forgiving others.  We think we have to do it in our own strength.  Nobody has the ability to forgive someone who has hurt them or a member of their family.  Especially when the trespasser doesn't come groveling and begging for forgiveness.  I can't do it.  I never could and I never will be able to forgive people who have harmed me.
But I can offer "forgiveness of sins through his name."  I can trust God to do the impossible.  If I can trust Him to do the impossible with my sins then I can also trust Him to do it with those who sin against me.  AND, I can trust Him to do a divine work within me that actually does create a forgiving heart towards my offenders (something I could never accomplish).
I've brought this passage up before and it bears bringing up again.  In John 20:23, the post-resurrection Jesus said to His disciples,
If you forgive the sins of any, they are forgiven them; if you withhold forgiveness from any, it is withheld.
In all transparency and honesty let me say that I am not sure when to withhold forgiveness.  The only things that come to mind right now about withholding forgiveness would be from those who willfully lead children into sin (Matthew 18:6) and those who "ha[ve] profaned the blood of the covenant by which he was sanctified (Hebrews 10:29).  Those instances are fairly narrow in scope.  What is not narrow in scope is,
[I]f you do not forgive others their trespasses, neither will your Father forgive your trespasses (Matthew 6:15).
I know a lot more about when to forgive than when not to.  And so do you.
I don't think being gossiped and lied about, cheated, ignored, diminished, or hundreds of other things I can think of that have been done to me rise to those very few occasions when I am permitted to withhold forgiveness.  The overwhelming majority of trespasses against me (and you) are things that we must forgive (or we forfeit God's forgiveness of us). 
The good news in all of this is that no one is expected to forgive their tormentors in their own name or by their own power!  I come from the Wesleyan tradition of Christianity.  Every time we observe the Sacrament of Holy Communion we reinforce this awesome message of offering forgiveness in Christ's name with these words:
Leader: Hear the good news: Christ died for us while we were yet sinners; that proves God's love toward us. In the name of Jesus Christ, you are forgiven!
People to Leader: In the name of Jesus Christ, you are forgiven!
Leader and people: Glory to God. Amen.
"In the name of Jesus Christ, you are forgiven!"  That is what Jesus told us to do.  Forgive…in His name.  When we do that two people are healed.  You for what you have done to me and me for what you have done to me.  I don't cause that to happen and neither do you.  The name we are citing causes it to happen: Jesus Christ.
We can't make the injustices done against us right.  That's why we're all so hesitant to forgive others or half-hearted when we try.  Forgiveness isn't about making things right.  It's about restoring people and we are all under divine obligation to do it.  If we will only trust the power in the name that stands behind the blood as we did for ourselves, we will see the power of God do what it has always done…set the captives free.
(Editor's note: This was the fifth and final blog in a series of blogs on the subject of forgiveness. Click the links to read the others: First, Second, Third, Fourth)
Please Note: We moderate all reader comments, usually within 24 hours of posting (longer on weekends). Please limit your comment to 300 words or less and ensure it addresses the content. Comments that contain a link (URL), an inordinate number of words in ALL CAPS, rude remarks directed at the author or other readers, or profanity/vulgarity will not be approved.